If you're reading this article, the chances are, you own a mid back office chair that doesn't come with a headrest by default, and now wish it did. Well, with a little ingenuity (and 3rd party accessories), it's actually possible to add a headrest to virtually any office chair out there.
In this quick tutorial I'll quickly go over all the steps you need to add a headrest to an office chair.
Step 1: Get a "Universal" Headrest Attachment
The first step is to get a "universal" headrest attachment from Amazon. I say "universal", because technically there aren't any true one-size-fits-all headrests on the market. Different office chairs come with different backrest designs that make it impossible to manufacture a headrest attachment that works across all of them. However, what you can find are ones that can be mounted on most office chairs without issues with the help of clamps. That's as good as it gets unfortunately.
With that said, probably the easiest to install "universal" headrest on the market is the Lorell Hi-Back Chair Mesh Headrest. Some key specs of the headrest:
Installs with just two ¼" threaded screws that are 3.5" apart (screws included)
Height adjustable mesh headrest
Step 2: Secure Headrest to the Bezel or Backside of the Backrest
Here comes your MacGyver moment. The next step is to find the ideal way to attach the headrest to your chair based on the design of the backrest.
Using clamps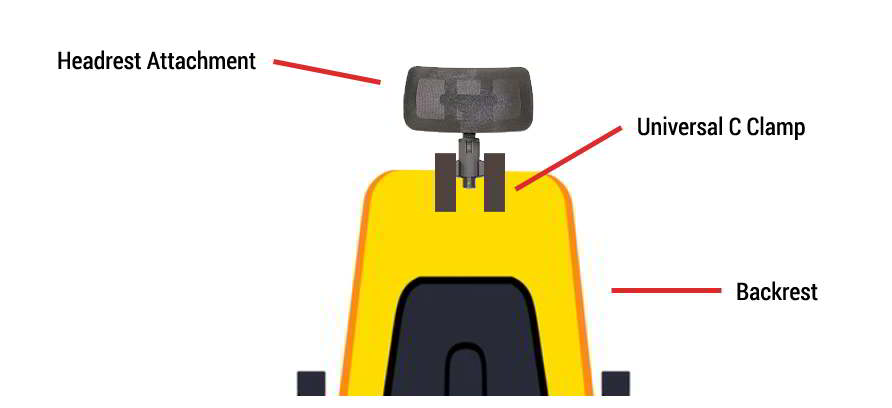 If your backrest is mesh with a plastic bezel at the top, get a couple of universal c-clamps to use as anchors for the headrest attachment. Space them 3.5" apart and clamp them onto the bezel of your backrest. Then, fasten the headrest using the included ¼" threaded screws onto the clamps, and you're good to go. Many people have installed a headrest to their Herman Miller Aeron chairs this way.
Securing the headrest directly onto the backrest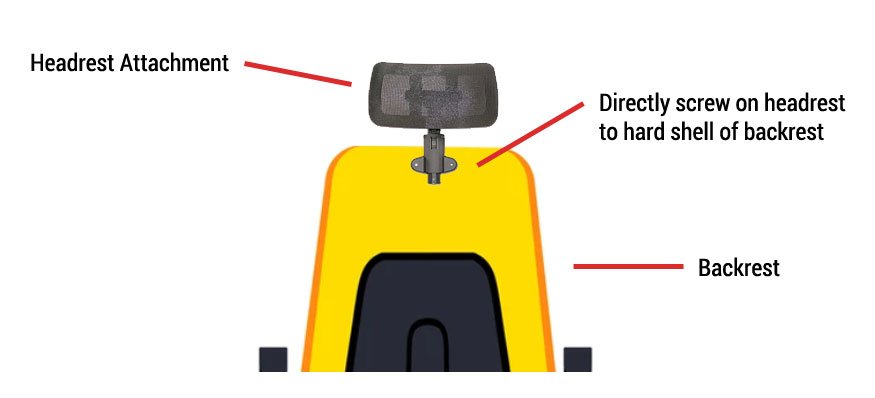 If your backrest consists of a hard plastic back shell (such as the Steelcase Leap v2) or a thick enough bezel, another option is to actually drill two ¼" holes into the backrest, and attach the headrest more seamlessly that way. Note that you may need to get longer screws in this case to provide more stability. A couple of M6-1.0 X 30mm socket cap screws will work well.
And that's it!
What if my Backrest is made of Foam?
If you happen to own a plush office chair with a padded backrest, unfortunately adding a headrest requires getting really dirty.
Check out this one video where a guy accomplishes this by cutting open the backrest and adding a wooden board to length it:
In such a case it's probably time to just get a new office chair.