Looking for an alternative to the clunky mouse for navigating, drawing, or even presenting on your computer? The best pen mouse on the market can help you do just that.
In this guide we've researched the best types of pen mouse for different tasks, whether it's to replace your regular mouse for people if you suffer from wrist pain or carpal tunnel syndrome, to make detailed drawing and handwriting, or to make presentations easier in front of a crowd. Let's get started.
Best Pen Mouse at a Glance
Best Overall Pen Mouse
The Sadocom Pen Mouse is the best pen mouse in the market today for its unrivaled balance of price, compatibility, performance, and ease of use. Unlike most pen mice that can only be plugged into a standard USB port, the Oveki comes with two types of OTG adapters, making it usable even with tablets and smartphones with a micro usb or usb C port.

Main Features:
Adjustable DPI: 800, 1200, 1600 DPI
Compatible with most types of devices and platforms
Auto sleep function
Comes with type C OTG adapter and micro USB OTG adapter
Doubles as PPT clicker
What Other Owners Say:
The buttons are well positioned and as someone with arthritis I found the pen helpful.
Not ambidextrous. I wish they'd make a version for left-handed people like me.
Most Ergonomic
If comfort and pain relief is your main reason for shopping for a pen mouse, then your go-to should be the Penclic D3. It's easier on the hands for long-term use thanks to its wide base. Plus, the ability to mouse at various angles gives you more room on how you can comfortably position your hand.
See how the Penclic compares to a regular pen mouse in terms of usability and ergonomics:
Main Features:
Adjustable DPI: 800, 1200, 2400 DPI
Patented ergonomic design with a broad base
Supports a wide range of operating angles
Ambidextrous design
What Other Owners Say:
Compared to my previous pen mouse, I like that I don't have to pick the Penclic up each time I need to mouse after typing.
I keep clicking the left and right buttons because they're too close to each other.
Best Budget Option
For shoppers who are on a tight budget, we recommend the Lychee Pen Mouse. Considering its ultra affordable price, it's a very good deal that comes with all the basics. We love that it's super responsive and easy to move the cursor thanks to its light weight and sharp tip.

Main Features:
Adjustable DPI: 500, 1000 DPI
Auto-sleep function
Ambidextrous design
What Other Owners Say:
It's very easy to set up and affordable too! Plus, their customer is great. I sent an inquiry via email and got a reply just after a few hours.
They should improve on the right click button placement. It requires me to move my thumb up so I have to fix my grip on the pen mouse each time I right click.
Best Drawing Pen and Tablet
If you're looking for a device to draw, write, and create detailed artwork on the computer, what you need is a stylus mouse with pressure sensitivity. And for that the XP-Pen Deco Tablet and Pen is one of the very best out there.

The battery-free pen stands out for being super responsive. Plus, the tilt function produces smoother lines and strokes, and together with the high level of pressure sensitivity, makes shading an easy task.

Main Features:
Multi-action roller wheel with indicator light
8 programmable shortcut keys
60° of operating angle and 8,192 levels of pressure sensitivity
Battery-free pen
Comes with pen holder and 8 replacement nibs
1-year warranty
Windows, Mac, and Android compatible
What Other Owners Say:
The pen is responsive and very comfortable to hold for hours.
It didn't come with detailed instructions so set up took me quite some time.
Watch the video below for a quick review of the Deco Pro:
Best Budget Drawing Pen and Tablet
The Veikk S640 is an ultra affordable drawing pen and tablet for the beginner artist or just those that wish to do simple drawings and handwriting using their PC. For a fraction of the price of high-end models, you get a lag-free, pressure-sensitive, battery-free pen with two functional buttons. Plus, this bargain of a drawing tool can be used by both lefties and righties and double as a tablet for your Osu gaming needs.

Main Features:
Battery-free pen with 8192 level pressure sensitivity
Ambidextrous design
With anti-slip rubber feet
1-year warranty
8 extra nibs
What Other Owners Say:
Unlike some more expensive tablets I've tried before, this is surprisingly smooth and lag-free especially considering the price.
The driver won't install to Mac so I think this is only for Windows.
Watch this to know more about the S640:
Best Air Pen Mouse for Presentations
Control your presentations like a pro by using our pick for the best air pen mouse, the Doosl. With its universal design, this wireless presenter remote and air mouse supports a wide variety of platforms and software. Both functions have extra long ranges as well so you can walk around the room as you like.

The Doosl is easy to set up and use, coming with a number of buttons at your disposal. Of course, the auto-sleep feature is a must-have for saving that charge.

Main Features:
Battery lasts up to 6 months at a time
Auto-sleep function
Compatible with most platforms
Multi-function presenter with 660-ft range red laser
Remote control with a range of 330 ft
Free pouch
What Other Owners Say:
This thing makes giving Powerpoint presentations so much easier.
The gyroscope function on the pen mouse doesn't work so well.
FAQ on Pen Mouse
What's the difference between a pen mouse and a regular mouse?
The only difference between a regular and pen mouse is the form factor. In terms of function, there is no difference.

Just like a regular mouse, a pen mouse can drag and drop and has good point and left click accuracy. However, accuracy can vary from pen mouse to pen mouse.

In many cases, right clicking with a pen mouse is not as accurate or as fast as a regular mouse because of the size and position of the button. This can affect your productivity, especially while you're still getting used to the new form and different button placements.

Ergonomics-wise, the pen mouse has some advantages over the traditional mouse. It is especially suitable for people who have wrist pain or carpal tunnel syndrome due to the repetitive windshield motion used to maneuver a regular mouse. A pen mouse puts your arm and wrist at a more natural pencil position where there is very little arm pronation.

Another edge that the pen mouse has is the ability to switch between a number of different positions. This means that it is easier to prevent overuse and fatigue.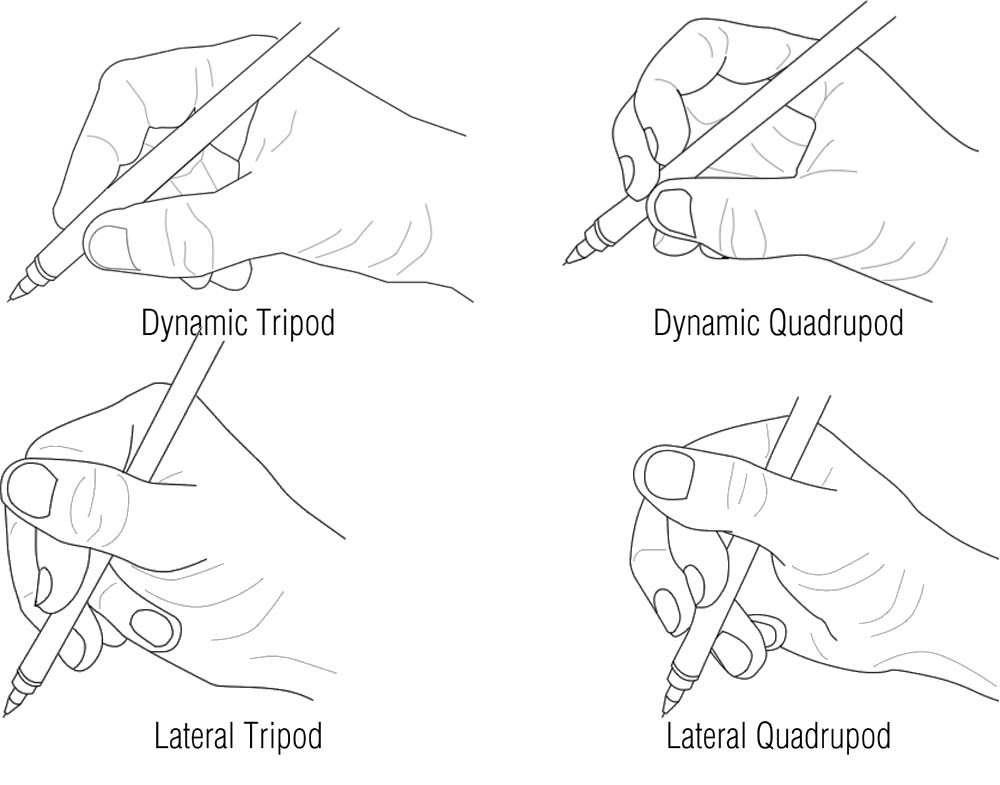 Of course, just like a standard mouse, long term use of a pen mouse can still cause repetitive stress injury (RSI), especially in the thumb and index finger.

What is the significance of DPI in a pen mouse?
DPI is a measurement for mouse sensitivity. An adjustable DPI setting in a pen mouse means that you can customize the speed at which the cursor moves. The lower the DPI, the slower and more accurate the cursor movement is.

For example, a pen mouse set at 500 DPI would track more slowly, only moving for 500 dots for every inch traveled. This low setting is very helpful for the elderly and people whose hand shake while mousing. It is also often used by graphic designers who need precision in their drawing and editing.

Meanwhile, setting your pen mouse at 1600 DPI would make it super sensitive, tracing 1600 dots per inch you move physically. This is very useful if you often have to move across large or multi-screen charts.
Is a pen mouse good for drawing?
The short answer is no. Drawing using a pen mouse is just like drawing with a regular mouse. It just won't be completely in sync with your hand movements, nor offer enough accuracy to produce anything acceptable.
Below is my attempt to use a pen mouse to write my name:
For accurate hand writing and drawing on the screen, use a stylus pen with a tablet for best results. The XP Pen Deco Pro mentioned above is one of the best choices available.
Can you use a pen mouse for gaming?
Though the transition from regular mouse to pen mouse requires a lot of getting used to, it is in fact possible to play games using this type of pointing device.

For first-person shooter (FPS) games like Overwatch, you'll want to begin with a lower DPI setting to make getting headshots easier. Once you start getting the hang of it, you can gradually increase the DPI.