When we think of "breaks" at work, we usually expect it to be somewhat substantial, such as a 15-minute coffee break, or better yet, lunch time. In most workplaces however, such breaks are usually few and far between. The good news is, there is growing evidence that even short microbreaks can be highly beneficial for your mental and physical wellbeing.
In this article we'll look at what all the research tells us about the benefits of microbreaks, and how to start.
What is a microbreak?
A microbreak is a short and voluntary break you take while at work. A typical microbreak activity lasts between 30 seconds to 5 minutes, such as getting up and doing a quick stretch, or going to the kitchen to refill your water glass.
The purpose of microbreaks is actually two fold:
Break up the monotony of performing repetitive or demanding work
Introduce periodic movements to the body throughout the day.
As you'll see below, it has a wide range of benefits for just a few minutes a day in investment.
The Benefits of Taking Microbreaks
According to science, there are 5 main benefits you can expect when you practice microbreaks at work.
Benefit #1: Improves Focus and Productivity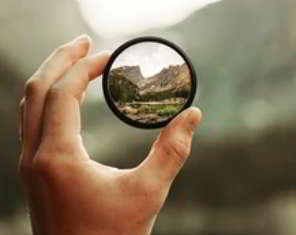 One of the biggest reasons to take microbreaks is that, instead of distracting you from your work, these short breaks actually have the opposite effect of improving your focus and productivity.
Researchers from the University of Illinois assigned memory tasks lasting 50 minutes to a control and test group, with the only difference being the latter received 2 brief breaks during the process. The result showed that while there was a significant drop in performance over time in the control group, the test group showed no such decline, maintaining a constant level of focus and productivity.
Professor Alejandro Lleras, who led the study, explained that brief mental breaks prevent the brain from becoming desensitized to working on the same task for a long time, in which attention and performance both drop precipitously. Microbreaks essentially help reengage the brain on the task after attention has dropped off, like sharpening a dull knife.
So how long should a micro break be to help you refocus? Lieras's study didn't specify the duration of each break, though in another study involving university students, it showed that a mere 40 second break looking at city greenery was enough to achieve "attention restoration".
Benefit #2: Lowers your Stress Levels
Stress is another pervasive problem in the workplace. According to a large survey by Everest College, 83% of US workers say they suffer from stress on the job.
A study in 1989 shows that a work routine consisting of short periods of focus plus brief breaks in between resulted in lower heart rates in the participants, indicating reduced stress. At the same time, the new routine also led to less work related errors. In the study, the test group was instructed to take a microbreak every 40 minutes of computer related work, with the duration lasting an average of 27.4 seconds.
Next time you feel stressed, just take 30 seconds out to look outside or practice deep breathing, and see what a difference it makes.
Benefit #3: Helps shield against Musculoskeletal Disorders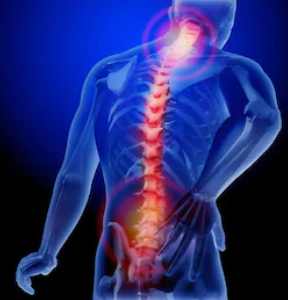 MSD is an umbrella term for injuries to the muscles, nerves or joints of your body, most commonly induced by poor ergonomics at work. For anyone in a job that requires prolonged sitting, standing, or assuming awkward positions, the risk is much higher. Think computer workers, cashiers, healthcare and construction workers..
Microbreaks have been shown to reduce the chances of developing MSDs. In a study involving surgeons, bodily pain in the areas of the neck, shoulders and back were reduced dramatically with the introduction of microbreaks involving stretching. Each break lasted between 1.5 – 2 minutes, provided every 20 – 40 minutes.
Stretching often is highly beneficial to prevent overuse of the same muscles repeatedly that could lead to injury. It also promotes healing by bringing much needed blood circulation to stagnant areas of your body.
Benefit #4: Helps Protect your Eyes from Strain
Dry eyes, headaches, blurry vision, and even reduced vision. These are some of the main symptoms of digital eye strain, caused by staring at any type of monitor or screen for too long.
Ask any optometrist, and he/she will most likely recommend frequent breaks away from the screen as the main remedy for reducing digital eye strain.
A study involving computer users in Thailand concluded that taking frequent microbreaks produced the most significant reduction in eye discomfort compared to other eye care strategies they applied. In the study, participants took a 30 second eye break every 30 minutes. Each day, 2 breaks lasting 15 minutes each (one in the morning and one in the afternoon) were given as well for eye–neck exercises.
The most popular microbreak routine for your eyes is called the 20-20-20 rule. Coined by an optometrist Dr Jeffrey Anshel, its popularity lies in its simplicity- every 20 minutes, simply look outside into the distance 20 feet for 20 seconds.
Benefit #5: Reduces your chance of Premature Death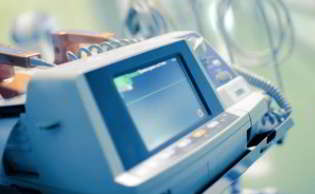 And last but not least, micro breaks might just extend your lifespan.
Did you know that if you sit for long periods of time often, the negative effects can't simply be offset by exercising afterwards? I'm talking about all the bad things such as bad cholesterol, drop in metabolic activity and resistance to insulin that overtime can lead to an early grave. A sedentary lifestyle has been found for example to increase your chances of getting certain cancers by up to 66%, and diabetes by 112%.
In the study published in the Annals of Internal Medicine, it finds that the only way to really avoid these health issues is to break that sedentary cycle every time you sit. The good news is, a short microbreak that involves moving is all that's missing.
Ideally, you should get up and move for 5 minutes every 30 minutes. However, even a 2 minute walk hourly has a dramatic impact, reducing your chances of premature death by 33% based on this study by the University Of Utah School Of Medicine.
The takeaway here? A movement break at least once hourly can help keep chronic diseases at bay and extend your lifespan.
How Long Should a Microbreak Last?
By definition, a microbreak should be short, though how long it should last really depends on what you wish to accomplish.
For relaxing your eyes and to prevent digital eye strain, 20 seconds every 20 minutes is a good rule to follow, as that's the amount of time it takes for your eyes to refocus.
To maintain focus and productivity on the job, studies put breaks that last at least 30 seconds to be effective. Aim for an interval of every 40 minutes or so.
If you sit for many hours uninterrupted every day and want to avoid the negative health consequences this brings, a micro break that involves stretching or moderate moving is best. Based on various research, strive for a duration of 2 – 5 minutes every 30 – 40 minutes.
Getting Started: Schedule Your Microbreaks
The key to getting the benefits from taking microbreaks is to ensure you're doing them consistently. It's very easy to get lost in your work, and before you know it, you've been sitting for 3 hours straight already.
To maximize your success, schedule your microbreaks using a timer or reminder software. Here are a few suggestions:
20-20-20 Eye Tool: Use our online tool to easily remind you to look away for 20 seconds every 20 minutes.

BreakTimer: A robust desktop application (Windows, macOS, and Linux) that lets you customize the exact break duration, interval, and message shown.

Stretchly: Similar to BreakTimer above, though it also suggests stretches you can do while on a microbreak.
MicroBreak Ideas to Try
Ok so you're ready to start. Here are some ideas, some less conventional than others:
Besides ergonomic stretches, slip in a few high intensity workouts, such as 2 sets of 6 burpees in one minute.

Use some microbreaks to clean a small area of your house. In a week, the entire area will be done.

If you're having a case of writer's block, a 5 minute walk outside can work wonders.

Try some deep breathing exercises during your microbreaks when you feel anxious or jittery. An easy one is called Boxed Breathing- inhale deeply to the slow count of 4, hold your breath for the same duration, and slowly exhale for another 4 counts. Repeat a few times.

When looking outside during your break, try to focus on some greenery such as a tree or the mountains. Research has shown that the color produces a greater calming effect, perhaps hard wired into our brain from the time of our ancestors when seeing greenery indicated a bountiful environment with access to shelter, food and water.