Extensive use of certain computer peripherals such as the mouse have been linked to thumb pain.
In this article we'll go in depth on the topic of thumb pain from using a mouse. More importantly, we'll show you some ergonomic solutions that could help reverse the pain. As always, consult with your doctor if your pain persists.
Types of Thumb Movements
The first step to diagnosing how thumb pain can develop from mousing is to understand the main types of thumb movements we perform in our day to day operations: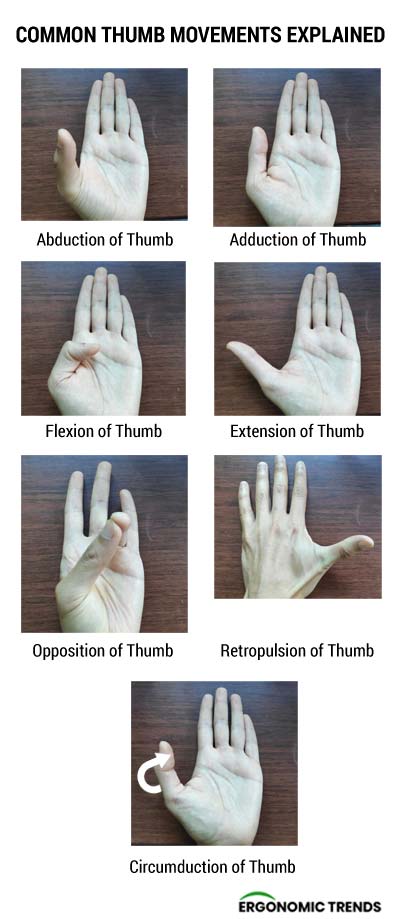 Abduction
This refers to the thumb moving up towards the ceiling as your hand lies flat, palm facing up. We perform an abduction of the thumb to hold on to large objects.
Adduction
The opposite of abduction, this refers to moving the thumb pack inline with the other fingers.
Flexion
Flexion refers to bending of the thumb into the palm.
Extension
The opposite of thumb flexion, this refers to fanning out your thumb so it's away from your palm.
Opposition
Opposition refers to the thumb moving across the palm towards another finger.
Retropulsion
Retropulsion refers to raising your thumb up as your hand lies flat palm down.
Circumduction
This is when you rotate your thumb in a circular direction at the carpometacarpal joint of the thumb.
How the Mouse Contributes to Thumb Pain
Operating a mouse involves many of the thumb movements described above, from extension, abduction, flexion, to opposition.
Repeated motions like mouse clicking, scrolling, traveling, and positioning have a direct adverse effect on the thumb as well as the other fingers in the hand. Overtime you may feel the following sensation in the affected fingers:
Stiffness
Burning sensation
Index finger and thumb tingling and numbness
Potential development of ganglion cysts that grow from tendon and joint nodules (over time)
Gripping the mouse too tightly or using excessive force to press the space bar on the keyboard can especially accelerate thumb pain.
Ergonomic Solutions to Consider
The first step to counteracting pain in the thumb due to heavy mouse use is to immediately switch to a pointing device that either uses less of the thumb, or require a different set of thumb muscles to operate compared to a traditional mouse.
Trackball Mouse
There are two types of trackball mice in the market- thumb and fingers operated trackballs. You'll want to go for the later, which lets you use any combination of your fingers, even the palm of your hand to operate.
For an excellent finger operated trackball that feature a large profile, the Kensington Expert is a good choice.
Roller Mouse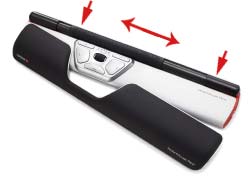 The roller mouse is a pointing device with a completely radical design that can be very helpful for people with thumb pain.
There is no gripping or pinching to operate the roller mouse. A long bar that you roll with your fingers and shift from left to right together let you control the cursor on the screen with precision.
The potential benefits of a roller mouse for people with thumb pain are two fold. First, you can completely bypass your thumb to hold or operate the roller mouse Secondly, the long roller bar can be operated using both hands, distributing the strain on your other fingers across two hands.
A video is worth a thousand pictures. Check out the below video to see how the roller mouse works:
Handshoe Mouse
If you're not quite ready to abandon the traditional mouse form factor yet, there are a couple of designs that can be less strenuous for your thumb to operate.
The first is the handshoe mouse. The contouring of this mouse provides a dedicated cradle to always support your thumbs as your hand rests on it. There is also reduced gripping needed, in turn relaxing your thumb further.
Hippus produces a good line of handshoe mouse.
Vertical Mouse
Another mouse form factor to consider for people with either thumb or wrist pain is a vertical mouse.
The design of a vertical mouse keeps your wrist in a neutral position, with minimal forearm probation. There is also less thumb extension required to hold on to the mouse. Together this can spell both wrist and thumb relief.
If you want to try a vertical mouse, a good one for thumb pain is Evoluent's VerticalMouse 4.
The VM4R works on Linux, Macs, and Windows computers, as it connects via a USB port. The new and improved thumb design reduces strain and soreness. A bottom edge lip has more broadness so as to keep your pinky from touching your desk or working surface.
Touchpad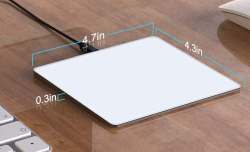 Last but not least, a touchpad is worth trying for people with thumb pain. The gesture-driven motions free your hand from gripping your mouse. You can also choose to not involve your thumb at all when operating a trackpad.
An excellent large trackpad that's compatible with most desktops is the VOGEK. It supports multi-touch and includes its own five-foot USB-C cable.
The trackpad itself is made of low resistance nano glass.
See Also: Best Alternatives to a Regular Mouse Worth Trying
Thumb Related Exercises to Try
While upgrading your equipment can certainly cut down on thumb pain, thumb exercises may help as well, by strengthening the muscles in that region, plus improve blood circulation.
Thumb Lift
With your hand laying flat on the desk, lift your thumb up towards the ceiling. Hold the position for 5-10 seconds before lowering your thumb.
Repeat this exercise 5 times.
Thumb Extension Exercise
With your palm facing upwards, extend thumb out on the horizontal plane as far out as possible. Hold for three seconds, then return thumb back inline with the other fingers.
Repeat this exercise 5 times.
Thumb Abduction Exercise
With your palm facing down, begin with the thumb extended out on the horizontal plane, away from the other fingers. Then bend thumb downwards until it's pointing directly at the floor. Come back up to original position.
Repeat this exercise 5 times.
Thumb Flexion Exercise
With palm facing upwards, bend both joints of thumb as far as possible. Then, move thumb across your palm. Hold for 3 seconds before returning thumb to original position.
Repeat this exercise 5 times.
A variation of this exercise to also practice is to keep your thumb joints straight as you flex your thumb towards your palm. Try to each the base of your pinky finger.
Thumb Circumduction Exercise
This is one of my favorite thumb exercises. With your palm facing upwards, simply do circles with your thumbs. Alternative between clockwise and counterclockwise.
For more helpful finger and wrist exercises, see this post.
Other Solutions to Try
Ergonomic devices and thumb exercises aside, there are a couple of other suggestions to observe if you suffer from thumb pain.
Take frequent breaks
These breaks don't have to be long, but they can do more for your pain than you think. SpineUniverse advises taking frequent micro-breaks, where you stop typing and mousing for 30 or 60 seconds each time. Use this time to rest your hands, stretch, or walk to the water cooler to hydrate yourself.
Reconsider Your Diet
If a case of osteoarthritis has caused your thumb pain, then there's evidence dietary changes can lessen it. This according to a 2018 article in Medical News Today.
Fish oil has been found for example to be especially effective in reducing inflammation in the joints due to its high omega-3 fatty acid content. 1 gram of fish oil per day is all you need.
Another supplement to add to your diet if you suffer from osteoarthritis is vitamin K. Researchers say foods rich in vitamin K such as spinach and kale helps repair damage to the bone and cartilage.
Common Repetitive Strain Injuries in the Fingers, Wrist, and Arm
There are many types of RSI that can occur in the arms, wrists, and fingers. Being familiar with that is important to help you better identify your condition, and whether pain in your thumb or fingers is part of a larger problem.
De Quervain's Tenosynovitis
With De Quervain's tenosynovitis, two tendons that pass through a tunnel from your wrist to your thumb have become swollen or inflamed. The tendons thus cannot travel as freely. You may find the pain sometimes goes up to your elbow, even if it starts at your thumb.
Repetitive gripping, grasping, clenching, pinching or wringing may contribute to the condition.
Intersection Syndrome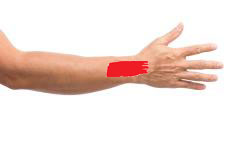 With intersection syndrome, the space between your forearm and thumb where wrist tendons meet the muscles is affected. There are two tendons and two muscles in this intersection. The top group of muscles, or the upper group, links to your thumb while the second dictates wrist movement.
Athletes that perform repetitive resisted extension such as rowing, pulling, and weight lifting are most susceptible to intersection syndrome.
Carpal Tunnel Syndrome
When the wrist's nerves get pinched, carpal tunnel can occur. The main symptom is a pins and needles feeling.
Workers that often overload their wrists are most susceptible to CTS, such as computer users.
Texter's Thumb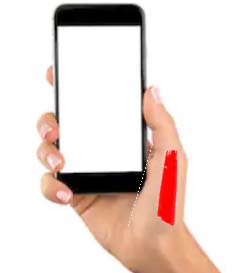 Texter's thumb sometimes goes by the name gamer's thumb as well. When you're constantly on your phone typing and moving your digits, your tendons can swell up. What you're actually experiencing is De Quervain's tenosynovitis, which we covered in the prior section.
Trigger Finger
Trigger finger or trigger thumb is another name for stenosis tenosynovitis. This RSI causes the most pain in your thumb and ring finger. When you keep straightening and bending your fingers repeatedly over the long-term, you're at risk of developing trigger finger.
People in occupations that require constant hand gripping are more susceptible to trigger finger.
Osteoarthritis
Another reason your thumb may hurt? You could have osteoarthritis. This type of arthritis impacts your bones. All bones have tissue that should be rather flexible. With osteoarthritis, that tissue disappears. If your neck and back also hurt, that's just further confirmation that it could be osteoarthritis.
Arthritis
With arthritis, your body's joints are inflamed and stiff. The older you get, the more intense pain may become. Besides the stiffness, you may also report a lack of flexibility as well as pain that's off and on.
Conclusion
Thumb pain can be debilitating, though as you can see, there are many solutions that can be very helpful. By switching to ergonomic mouse and keyboard solutions, incorporating thumb exercises, and taking breaks,