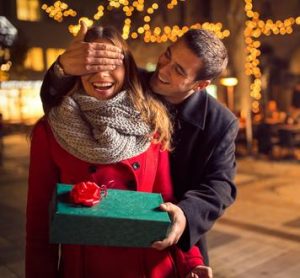 Are you looking for the perfect gift this holiday for that special someone? A great gift should be cool (has that wow factor), is practical, and benefits the recipient in a personal way. Instead of buying your loved ones yet another thing that ends up gathering dust in the basement this year (or worse yet, on Craiglist), why not go the ergonomic route?
These are our favorite ergonomic products that will delight and help your friend or loved one live a more healthy, productive life. Now that's a memorable gift!
Traditional backpacks and laptop bags are an ergonomic nightmare, and is often the main culprit for poor posture, neck and back pain. This holiday, give your loved one a truly comfortable, multi functional sling bag. The Canvas Sling bag can replace any backpack, and is designed to be worn in a variety of ways for personalized comfort and ergonomics. A padded breathable strap feels like it's not even there when worn over the body.
Another noteworthy feature of the Canvas Bag is the RFID blocking anti-theft pocket that protects your valuables from identity thieves.
For anyone that spends a lot of time sitting in their chair, this is the perfect ergonomic gift. The Argomax Mesh Office Chair offers all of the major adjustable options that go into a great ergonomic chair, at an incredible price point (under $250).
The all mesh material of the Argomax keeps the body comfortable and cool even after prolonged sitting, and the added headrest ensures the neck and head are properly supported as well. You'll be hard pressed to find a more ergonomically functional office chair at this price range.
Give the gift of improved posture and a stronger back and spine to your loved one or friend with the LuxFit exercise ball chair. With the added backrest, it can be used in place of a regular office chair. The extra large wheels makes the ball chair mobile, gliding across even carpets easily.
This is also a great gift for people recovering from a back injury or who has back problems, with reports showing an exercise ball chair helps improve healing time.
Sitting for prolonged periods of time have been linked to a whole host of health issues, even death. This is why the Varidesk Standing Desk makes the perfect gift for anyone you care about. Sitting on top of a regular desk, it instantly turns the desk into a standing desk, with over 11 adjustable height levels to quickly go from sitting to a fully standing set up in under 3 seconds.
I have the Varidesk Standing Desk myself, and can't tell you how much of a difference it has made in in keeping me more alert and energized throughout the day. Neck and back pain that often come with a long day of sitting down have also all but disappeared for me.
For the home or office worker that spends a lot of time using a mouse, this is the gift for them. Most mouses are simply not designed for comfort, leading to carpal tunnel syndrome with long-term and repeated use. Give your loved one the gift of comfort with this ergonomic mouse.
If you're looking for an easy way to quickly improve the work environment of your favorite office worker, there's no better way to do it than with the Everlasting Comfort Back Cushion. Made of special memory foam, it contours to the shape of the user's back perfectly to support the key areas that can become strained over time.
The Everlasting Back Cushion comes with two adjustable straps (while most competitors uses only one) that can be attached to any chair or even car seat to provide an easy ergonomic fix for people suffering from back tension or pain.
For anyone who does a lot of typing, the best gift you can give them is an awesome ergonomic keyboard. The Microsoft's Sculpt Keyboard represents the pinnacle of affordable yet ergonomic keyboards. with Its iconic split keyset design. The unique shape and contours help position the user's hand and fingers in a natural, relaxed state when typing, greatly reducing stress and the chance of developing carpal tunnel syndrome.
Don't be fooled by their name. These glasses are not just for gamers, but anyone that spends a lot of time in front of a screen. They're specially designed to filter out the high-energy blue light that can damage eyes over time, making them the ideal gift for an office worker, or perhaps the teenager that can't be peeled away from his/her computer games.
Asus PB287Q 28″ is an ultra high 4k resolution monitor that will have your family or loved one jumping for joy when unboxed. The large real estate of the screen means getting work done quicker, while the flicker free technology and adjustable stand adds incredible comfort while starring at the screen. The eyes is the window to the soul- give your loved ones a great window to stare into this holiday.
This is great ergonomic gift for anyone that uses their laptop extensively. The PWR+ laptop stand mitigates the poor ergonomic design of all laptops that forces the user to type at a flat, awkward angle, which leads to wrist and finger pain over time. The stand can bend and twist to tilt the laptop to the most ergonomic angle for each user, and works extremely well on all surfaces, including in the comfort of your bed. Coupled with the cooling fan that keeps the laptop cool during use, and this is the perfect ergonomic gift for any laptop user.
Which One Will You Choose?
Ergonomic products make great gifts, as they marry the "coolness" of gadgets with health and productivity benefits that the user will appreciate for years to come. This Christmas, birthday, anniversary, you name it, consider one of the cool ergonomic gifts above and make it a gift that your loved one will cherish and appreciate long after the wrapping paper is thrown away!
Related Reviews